SMALL BOTTLE - SPECTRAPAK Bottling Systems
Looking for a semi-automatic filling line with maximum flexibility for future expansion? Then our turnkey bottling systems is the answer! 
SpectraPak systems make it easy for you to start with those components required to meet your small bottle demands. As your business grows, additional components can be added easily to meet your increased sales. This ensures you invest no more money than is necessary.
To help you in the selection process, please see the options detailed below:

Produces up to 80 bottles per minute (350mL-1.5L)

Features:

48" Feed Table
BR5000™ Automatic Bottle Rinser
BF5000™ Bottle Filler
WFC5000™ Waterfall Capper
CT5000™ Cap Tightener
24' Conveyor
6' x 14" Collection Conveyor 
Large Bottle Adapter Kit is available which can fill up to 3.8L bottles 

Produces up to 50 bottles per minute (350mL-1.5L)

Features:

48" Feed Table
BR3000™ Rinser
BF3000™ Filler
WFC3000™ Waterfall Capper
Ink Jet Date Coder 
DC3000™ Cap Tightener 
24' Conveyor 
6' x 14" Collection Conveyor
Large Bottle Adapter Kit is available which can fill up to 3.8L bottles

Produces up to 20 bottles per minute (350mL-1.5L)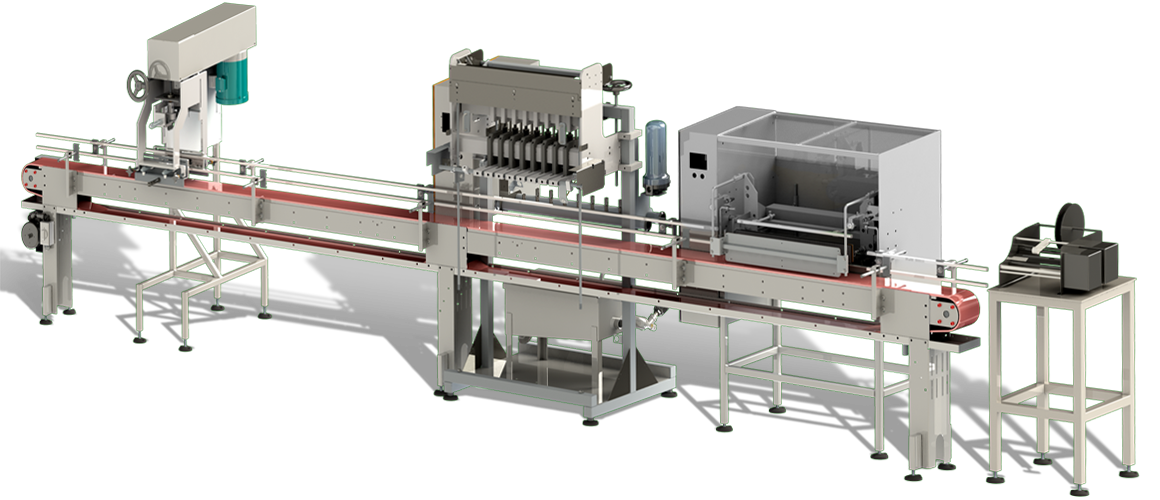 Features:
Fits the need of any start-up or mid-sized bottling plant
TT1200™ Table Top Labeler
BR3000™ Rinser
BF3000™ Filler
CC3000™ Cap Tightener 
20' Conveyor
Large Bottle Adapter Kit is available which can fill up to 3.8L bottles

Produces up to 30 bottles per minute (3.8L-5.0L)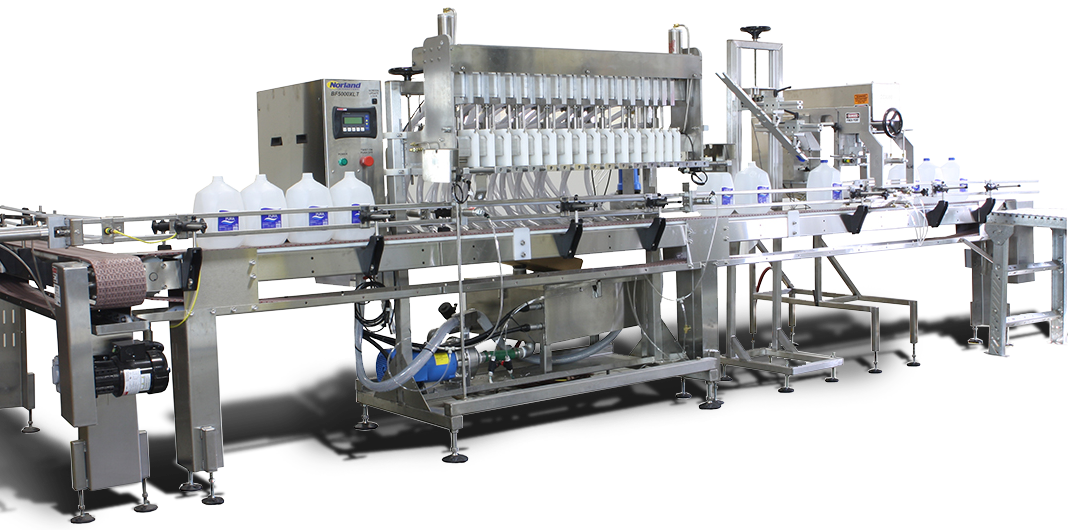 Features:
Main Drive Conveyor with Drip Pan
Model Spectrapak Large Bottle Filler™ filler specifically designed for 1 gallon and 5 liter containers
Semi-automatic cap applicator for 38mm Tamper Evident caps
Automatic Cap Tightener with 38mm Chuck and Insert
One year limited warranty On-site "Start-up and Training" available