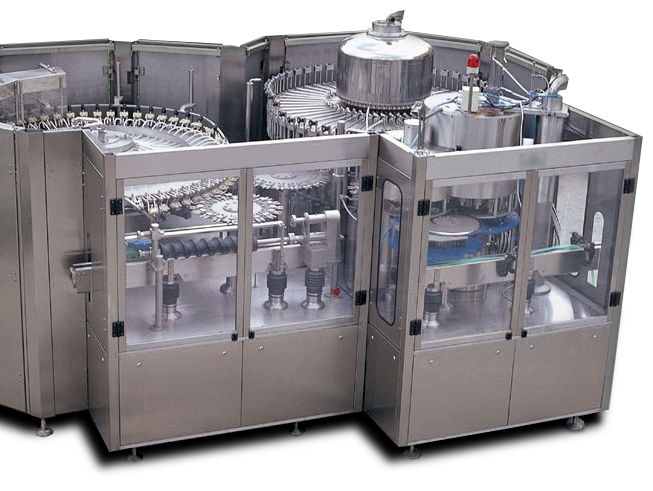 The 

Triumph12,000™

high-speed Bottling System
The multi-functional Triumph12,000™ high speed mono-block rotary filling system has proven to be a reliable and effective workhorse for the bottled water industry.
Speeds of up to 12,000 bottles per hour can be achieved on this durable and dependable system, which includes 24 rinse valves, 24 fill heads and six cap head assemblies.
The continual motion of a rotary filling line is what sets it apart from in-line systems and other lower speed alternatives.
Features:
Number of working stations: rinser 24, filler 24, capper 6

Capacity: 12,000 BPH at 500ml volume

Compressed air pressure: 0.7MPa, consumptiom 0.8m³/h-noise level: 78dBA

Max bottle diameter: 90mm, height: 310mm

Supply voltage: 3 phase, 415/240V, 50/60Hz

Supply voltage control system: 24V DC

Main Motor power: 2.2kw

Installed power: 3.5kw

Rinsing and spraying water consumption: 0.2-0.25MPa

Dimensions: 3.6m x 3.1m x 3m - weight: 5000kg